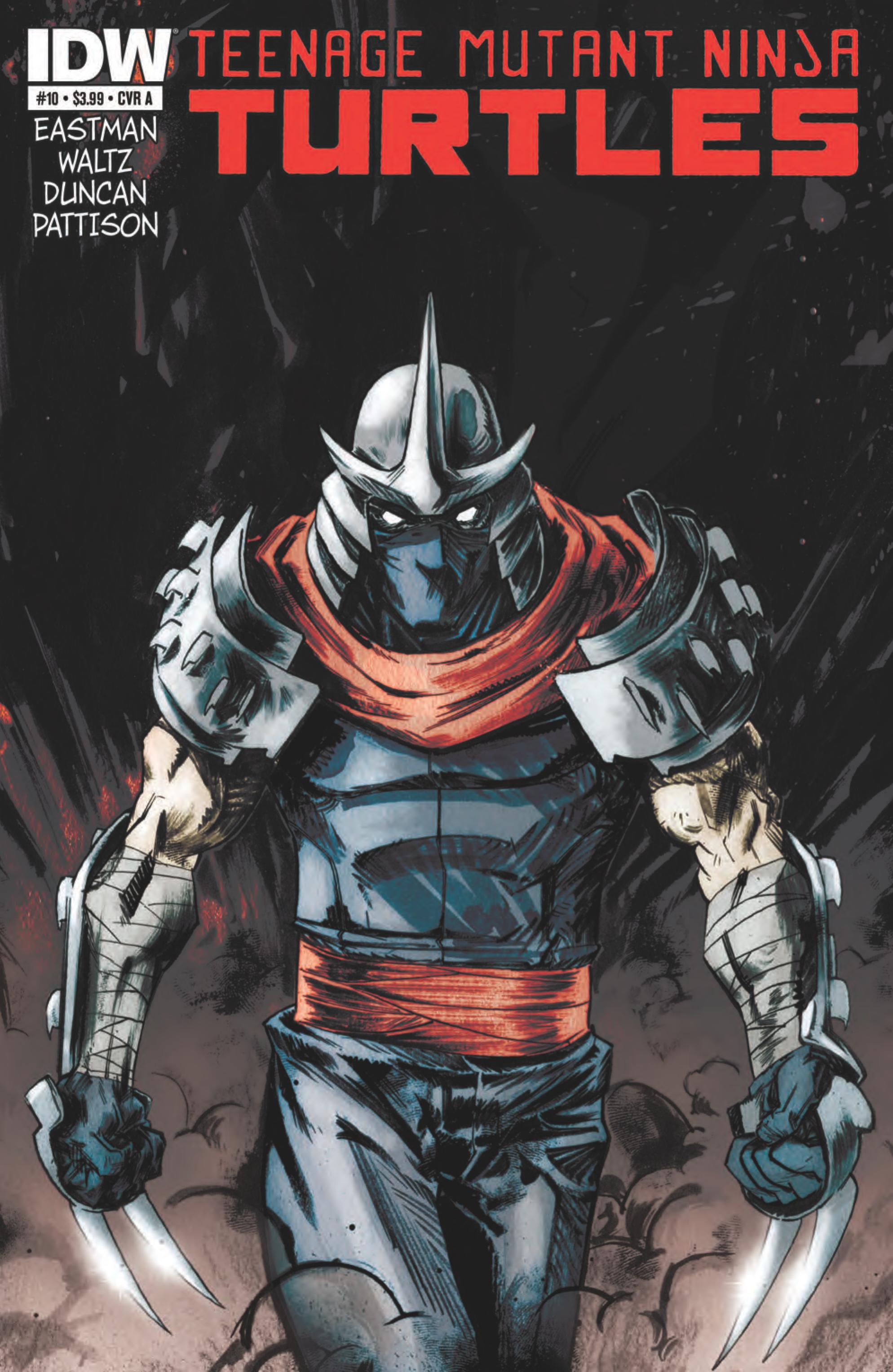 Coming out tomorrow, is the tenth issue of the IDW ongoing Teenage Mutant Ninja Turtles. The issue is written by veteran Tom Waltz and drawn by Dan Duncan and colored by Ronda Pattison. So is this issue a worthy addition to this great comic series? Keep reading to find out!
Story:
Last issue ended with a cliffhanger and a reveal of a major character, in the form of Karai. This week the mood grows tense, as Master Splinter is given a choice by the murderous foot clan. A Test of Life and death.
The foot Clan, as Karai reveals, is fighting a war with an enemy who using the mutagen to create powerful warriors. In order to stand to this enemy, we are logically presuming Krang, the foot clan are recruiting (and maybe even making) mutants, this is why Splinter is brought before Shredder.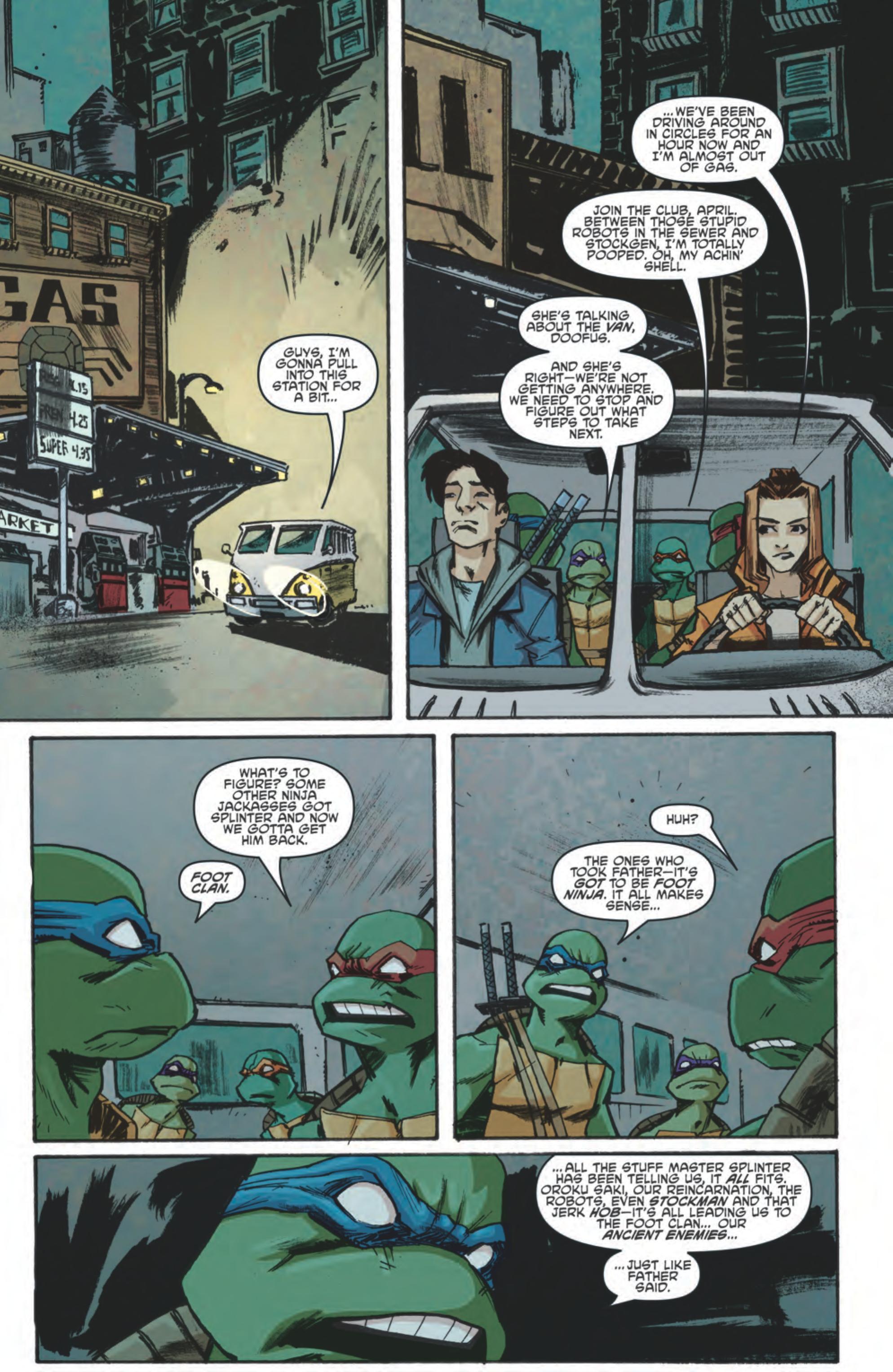 Meanwhile the turtles are being given sanctuary at April's 2nd time around antique shop. In order to rest, then to locate and retrieve their beloved father.
Without spoiling too much the issue ends with the Shredder revealing his identity to Splinter. A shocking moment that will probably raise more questions than answers. The end of the issue also shows a mysterious figure who will leave fans guessing his/her identity.
Tom Waltz does it again. The story will leave you at the edge of your seat. I consider myself a big comic book fan (reading most Marvel comics, some DC, and some independents monthly) and i have not sensed the intensity, and the suspense i am getting from this book in a very long time (maybe even since Claremont's Uncanny X-men run in the 80's). The last few panels will really take the readers by surprise.
Art:
The Art is, as usual, done by Don Duncan, who, as i mentioned previously, is getting more comfortable drawing the characters, and i quite love his menacing depiction of the Shredder. The action scenes are, as usual, well drawn and suck the readers into them. The gorgeous coloring are still applied by Ronda Pattison who is still doing a good job with the coloring tones.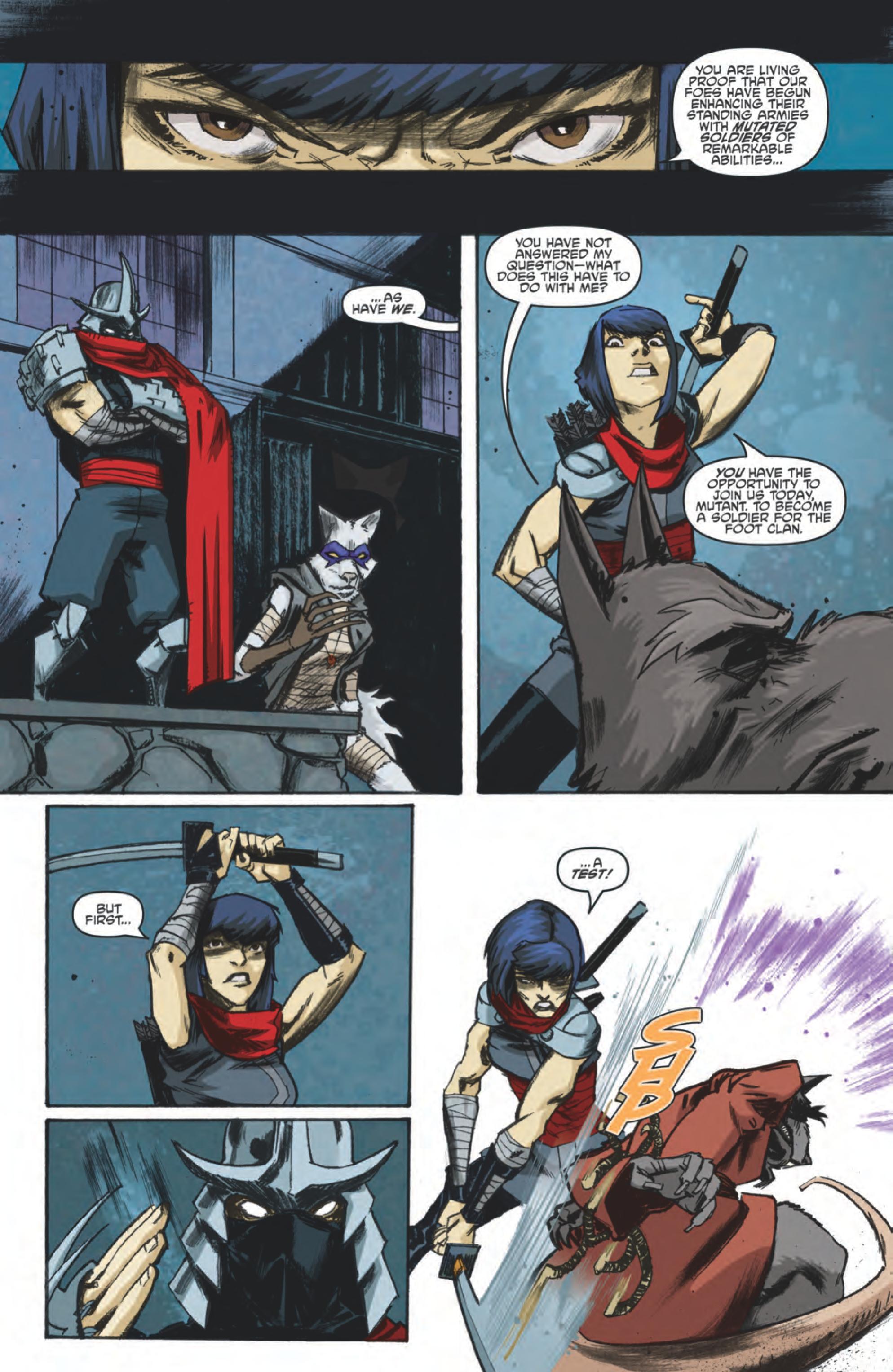 Closing Comment:
With a state of the art story telling, awesome art, and a cliffhanger that leaves wanting more, Teenage Mutant Ninja Turtles #10 is definitely a great issue, in fact it is the best the series has given us far. And i cannot wait until you guys discover the identity of the Shredder.
Could anybody guess? Fire away in the comments section
Final Score: 
9.8/10

(Outstanding)
Like this post? Share it with your friends