Author's posts listings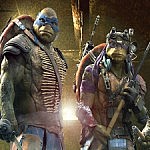 Teenage Mutants Ninja Turtles II will begin filming in the Turtle's hometown of New York this April. New York residents and mayor  are excited about the return of the turtles to New York as it brings them jobs and approximately 70 Million Dollars. Bill De Blasio, New York City mayor was quoted saying that "New York knows how to host blockbuster films" and that he "Looks forward to the many jobs this will bring to our local economy."
Teenage Mutant Ninja Turtles II will have Michael Bay returning as the film's producer, as well as having Megan Fox returning as April O'Neil and Will Arnett as Vernon Fenwick. Bebop and Rock steady will also be in the second Turtles Movie. We are looking forward to seeing the turtles back in action in 2016.
Check back later for more updates on Teenage Mutant Ninja Turtles II.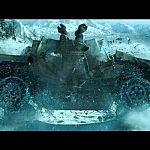 Today, Paramount unleashed the first trailer for the upcoming reboot of
Teenage Mutant Ninja Turtles.
The trailer was distributed to a select few via a Pizza Hut delivery in
which the recipient could use the website TurtlesTrailer.com and the
password "ooze" to view the new trailer online.  Within seconds, word
about the new trailer spread across the internet…
Having had the opportunity to view the first ninety second trailer gives
one a really excited feeling of exactly how great this upcoming Turtles
reboot is actually going to be.    The trailer starts off telling us just
how bad the city of New York has become with crime….
"Crime, violence and fear have run rampant.  Our great city is being
destroyed.  People want justice restored to this world.  People want
heroes… But heroes aren't born…They are created…"
With this, we can see just how dark New York City has become.  Will, the
new Turtles movie have a darkness about it?  The coolest part of the new
trailer is the indication that we get of the Turtles personalities in the
final seconds of the trailer as Michelangelo drops down in front of April
O'Neil (played by Megan Fox) and sensing she is frightened, he removes his
eye mask and says, "Chill, it's just a mask. Don't freak out…" Read more...