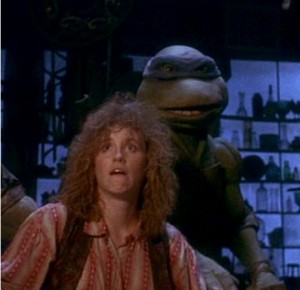 After an angry letter from Michelangelo's actor, Robbie Rist, from the first TMNT movie accusing Michael Bay of "sodomizing" the turtles in the upcoming movie reboot, 2 more actors expressed their view which is, this time, in favor of Bay's ideas.
Actor Brian Tochi, who lent his voice to Leonardo in the first movie, and actress Judith Hoag who portrayed April Oneil in the same movie let their  fans know that that they approve of Michael's Bay vision towards the reboot of the franchise. Brian had this to say: " Michael Bay wants to do a different take on the turtles origin story … Mazel Tov!" while Judith's approval might be a bit bias as she listed all the movies she worked on that were made by Michael Bay.
It seems that this Michael Bay controversy will be going on for a long time.
source: Comicbookressources
Like this post? Share it with your friends